GHA Timeline 1941-2017
1941
Greensboro Housing Authority is established. Plans to build 2,500 units over a 10-year period are interrupted by WWII.

1960s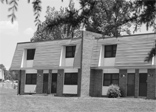 Smith Homes Elderly, with 30 units, is built.
Hampton Homes is completed in two phases with 275 units.
Claremont Courts, with 250 units, is built.
The Leased Housing Section 23 program is introduced.
The first Community Service Coordinator is hired at GHA.
1980s
Seven smaller communities are developed on scattered sites.
Police Neighborhood Resource Centers are established in Claremont Courts, Smith Homes, Morningside Homes and Ray Warren Homes to combat drugs and crime.
Wellness Clinics are established in two GHA communities through a partnership with UNCG School of Nursing.
GHA's Central Office is built to house administrative staff.
2000s
Village Green is closed due to competition from private assisted-living facilities.
Willow Oaks, the new HOPE VI community, replaces Morningside Homes, one of GHA's original public housing communities.
Willow Oaks is named Homes 4 NC Affordable Housing Achievement Project of the Year.
GHA acquires Abby Court (14 units), Woodland Village (27 units) and Foxworth Condominiums (14 units).

1950s
Smith Homes and Morningside Homes, Greensboro's first public housing communities, open for residents with 400 units each.
Ray Warren Homes, with 239 units, is built.

1970s

Hall Towers opens to serve elderly residents.
The first Resident Council election is held.
Gateway Plaza is completed providing 271 units for elderly and handicapped residents.
Stoneridge, a 50-unit complex of two-bedroom townhouses, is acquired and converted into residences for elderly and handicapped persons. The renovation brings GHA a regional design award from NAHRO.
GHA acquires Village Green, a financially distressed hotel, and converts it to a non-subsidized assisted-living facility for seniors and handicapped people.
1990s
Two additional scattered-site communities - Laurel Oaks and River Birch - are built.
GHA is designated an official "Weed & Seed" site by the US Department of Justice.
GHA is awarded a nearly $23 million HOPE VI grant to transform obsolete public housing into an attractive mixed-income community.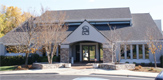 2010s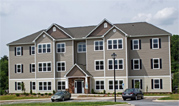 Two additional buildings are constructed on the Foxworth property adding 24 additional affordable condominiums.
Major renovations of Hampton Homes, Stoneridge and Claremont Courts are completed.
North Pointe at Hicone Purchased (11 units)
GHA converts public housing funding to Section 8, Poject Based Voucher funding through the Rental Assistance Demonstration (RAD) program.
In 2017 all communities, except for Smith Homes and the mixed finance, are converted.