Our Mission
To provide safe, quality, affordable housing to low income families, elderly, and the disabled in the Greensboro community; to maintain a secure community environment; and to encourage personal responsibility and upward mobility of residents while maintaining the fiscal integrity of the agency. ______________________________ For information on the Public Housing or Section 8 application process, contact (336)271-3368.
News & Events
October 24, 2019
September 30, 2019
September 18, 2019
October 28, 2016
Notice: Waiting Lists Are Now Open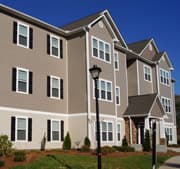 Notice: Waiting Lists Will Close on January 1, 2020
The Housing Choice Voucher Program, Project Based Voucher, and Public Housing waiting lists will close on January 1, 2020. All waiting lists will remained closed until further notice and no applications for assistance will be accepted after the closing date.