Our Mission
To provide safe, quality, affordable housing to low income families, elderly, and the disabled in the Greensboro community; to maintain a secure community environment; and to encourage personal responsibility and upward mobility of residents while maintaining the fiscal integrity of the agency. ______________________________ For information on the Public Housing or Section 8 application process, contact (336)271-3368.
News & Events
February 18, 2022
January 10, 2022
August 26, 2021
March 12, 2021
Notice: Waiting List Now Open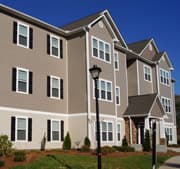 Notice: Waiting List Now Open
Project Based Voucher waiting list is now open for Near-Elderly and Elderly only.